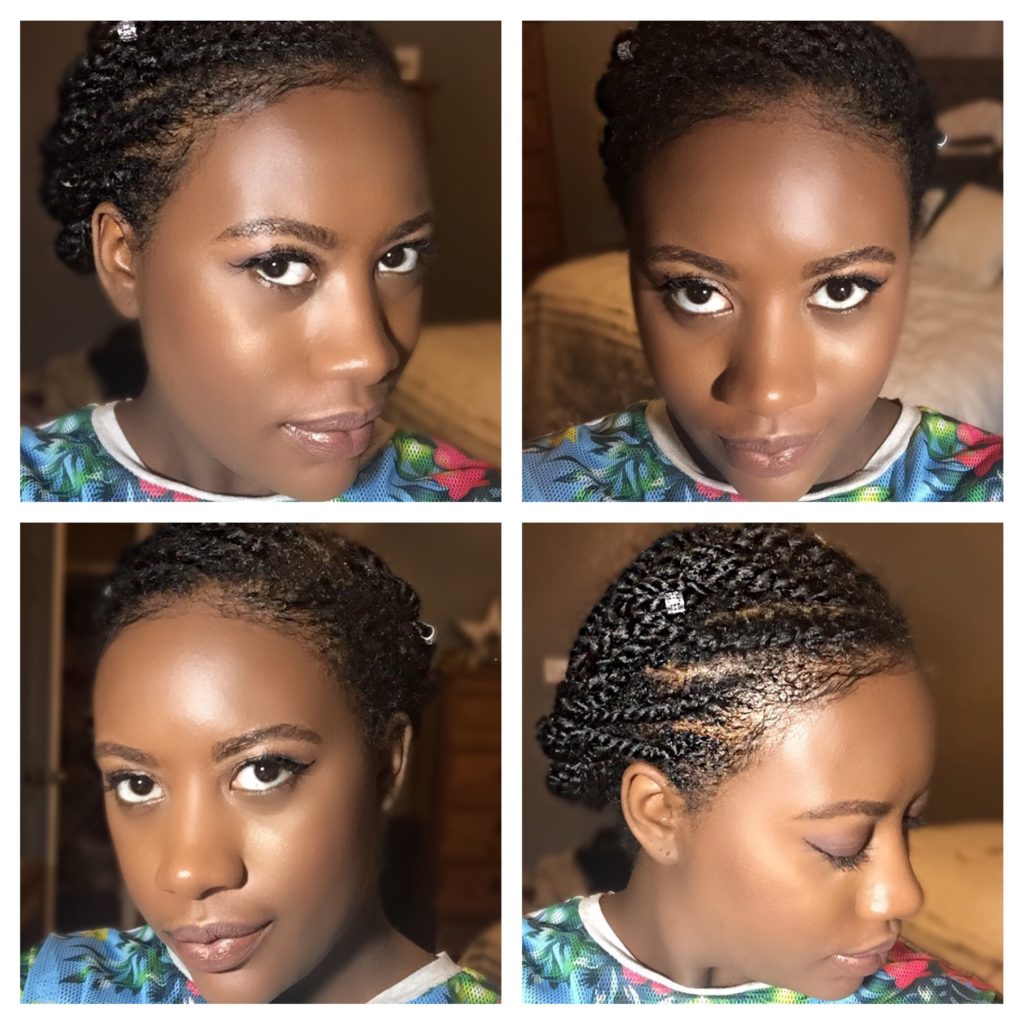 I believe there are 4 things that you need to get a successful protective style. Here we go!
The right style
It might sound weird but picking a style is the most important part. In my previous post about protective styling, I give quite a few examples of styles that would work and I also told you to use your imagination. I stand by that by the way. However, the whole point to protective styling to make sure that your hair is essentially unbothered for a week or longer. If you pick a style that won't last or you don't like it enough to keep it in, it would be able to do what it was intended to. It's just another style.
The right products
One thing that helps your style to last is not just the style itself but the products that you decide to use. You'll want to make sure that you are using moisturizing products so that you aren't required to moisture every day. I like to use essentially the same type of products but I might either use heavy versions (like shea butter instead of olive oil) or I might apply more product to my hair. Another thing to think about is the hold product your will use or if you will use one at all. Again, since you want this style to last as long as possible, it might be helpful to have a product that will assist in keep your still fresh and combat fly-aways and frizz.
Detangling
Since your hair will be tucked away for a longer period of time, you definitely want to make sure that you are style fully detangled hair. I know, detangling can quite possibly be a natural form of torture for some… or maybe it's just me. However, it is necessary. Styling on hair that is not detangled is asking for trouble. Your hair already sheds daily; this shred hair will add to whatever tangles that are already in your head. This can make matting a possibility and could potentially cause damage to your hair and breakage. Which would negate the whole point of protective styling.
Time
The last thing, in my opinion, is time. I know, I said a protective style could be as simple as a bun and this is true. It is also true that for a lot of people a bun is super quick, certainly not as longer as installing mini twist all over your head. However, like I've stated before, the goal is for this style to stay moisturized and last. So, whether you are during a complicated or lengthy style or a simple bun, you need to take the time to fully detangle your hair, moisturize your tresses completely and sculpt your style so that it will not require you to redo it for the time you have scheduled to leave it in your hair.