Hi everyone, my name is Chloe and I am an impulse buyer.  It's true; I walk into a store, see something shiny and seemingly fall in love. Then, I spend the cash. This is a bad habit so do as I say not as I do, kids. However, sometimes, this type of behavior has its upsides. Like months ago when I walked into Walgreens during a makeup sale (I didn't know this before I went). Any who, Milani's lipsticks were on sale buy one get one so I went a little crazy. Okay… totally crazy. It was still/fall winter and though some colors were neutral enough that they might pass during that time I had no idea when and where I would wear these colors. I got them anyways (they were shiny) and I'm happy I did. They are creamy in texture and glide on smooth. Also,the matte lipsticks don't dry out your lips like some liquid lipsticks can! Now that it's spring, I have some flirty colors that will transition nicely into the summer.
Now, just as a note, I am deeper in complexion so these colors work for my skin tone. The typical spring must-have "extremely pale pink" is just not going to work. But these colors are bright enough for me. As a note to dark skinned ladies, you might need a lip liner to help transition some of the colors. I would go for something similar to your skin tone. I use a chocolate brown color. Coco Loco by Jordana is one that I use quite frequently and I also get this from Walgreens.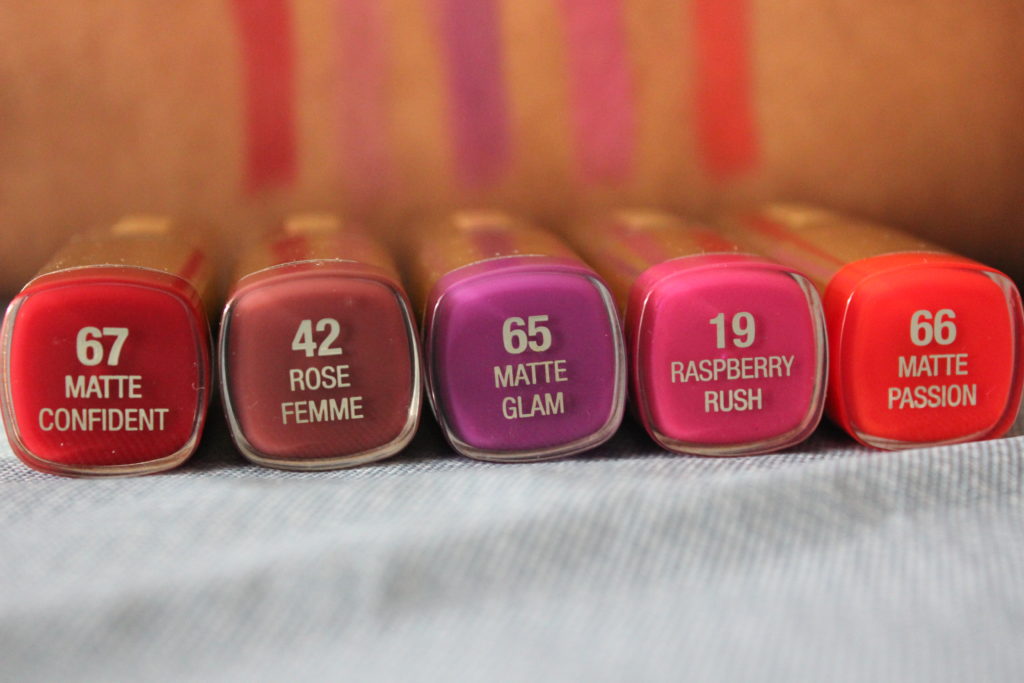 Now, pucker up lovelies!

BONUS: Milani lipsticks smell like watermelon Jolly Ranchers… Yum!