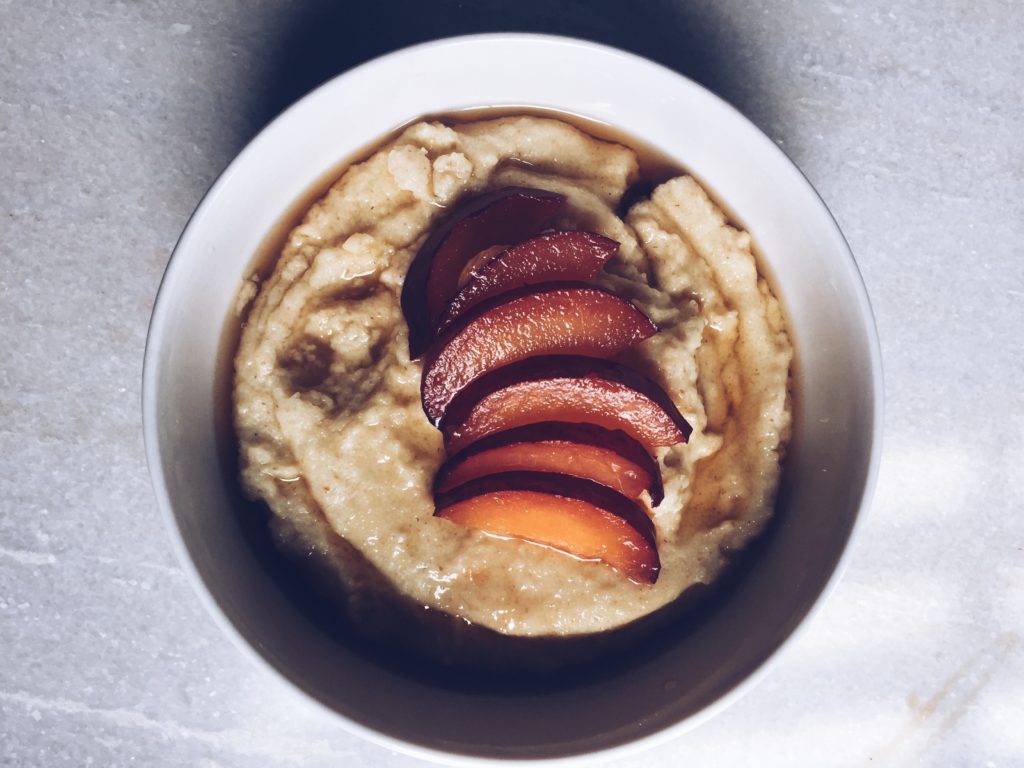 It's Monday and I'm sure that I'm not the only one who was not ready! But alas, it is here and though I feel somewhat caught off guard, I plan on starting my day off right with a nice hearty bowl of cream of wheat. I know it feels like a flash back to when you were 5 years old but don't sleep on the simplicity. I think our parents knew what they were doing.
This recipe is short, sweet and packed with plant protein!
Ingredients:
2 cups Plant Protein milk (I like Silk Protein Nutmilk. It only has 2 grams of sugar but 10 grams of protein per cup!)
1/3 cup of dry cream of wheat (The brand is not that important. Usually one serving is roughly 5 grams of protein)
1 tablespoon Agave per bowl (I used Madhava Organic Maple Cinnamon Agave Pancake Syrup because I was out of maple syrup but you can use whatever sweetener you prefer)
Optional

Additional water if your like a thinner consistency.
1 Tbsp Vegan butter (I know there is this stigma with the fats and whatnot but my mom used it and I like it. Just leave it out if you don't like it.)
Toppings: Fruit, nuts, seeds etc.
See simple ingredients. Serves two by the way.
Put the milk in a pan and bring to a boil. I like to start at a low heat and then increase it to a boil. I don't know why or if it's logical, I just do it because it make sense in my mind. Do want you want.
Once the milk is boiling, add the cream of wheat slowly while whisking. Bring to a boil then reduce to a simmer and cover for about 2 1/2 minutes until thickened. Confirm this on your box instructions just in case; these were the instructions one mine.
Cut the heat after it's done and let rest for a minute or so. Add butter or don't add butter and split portions into to bowls.
Here you can sweeten and top your bowl however you like from this point. Fruits can be used to sweeten for a healthier option. I sweetened with agave and still added plum slices but again, do want you want. The bowl as is has 15 grams of protein but if you want/need more add nuts or seeds for an extra serving!
Macros for those who care (without butter or additional toppings) – Calories: 380 Fat: 8.5 grams Carbs: 61 grams Protein: 15 grams
Happy Monday!